Delta River Crusin Car Show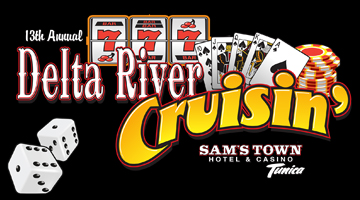 Date:
September 26 - 27, 2014
Location:
Cost:
Free for spectators
Friday, September 26, 2014
2:00pm
until 8pm
Saturday, September 27, 2014
8:00am
until 1pm
Saturday, September 27, 2014
10:00am
until 8pm
The Annual Delta River Crusin' Car Show is back!

The town is being taken over by pre 1972 cars and trucks for the entire weekend. This is one of the premier shows in the Mid South with nearly 1,000 vehicles and one of kind customs.

There's no admission fee and everyone is welcome to come these one of a kind and stock vehicles up to 1972.