Kenny Kidd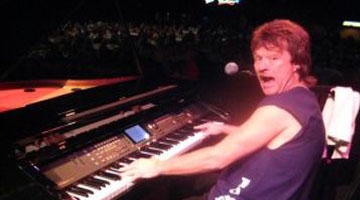 Date:
April 10 - 11, 2015
Cost:
Free Admission
Friday, April 10, 2015
9:00pm
until 2am
Saturday, April 11, 2015
9:00pm
until 2am
Kenny grew up in a small town in Arkansas and there was never a question of what he would one day become until, Teddy Reidel came over and tuned the family piano and played on it. The young Kidd knew then his future would revolve around 88 keys and his innate desire to master them.

Kenny recalls listening to records and picking out piano parts. He listened to all types of music, rock, country and blues. He was offered a job at a home- jamboree at the age of 14, where he played every weekend and this would lead to other jobs through- out the years.

Today, the pianist-singer has proudly done what he set out to do in regard to his instrument of choice. Kidd's music talent coupled with his energetic showmanship has earned him the respect of his earliest piano idol-Jerry Lee Lewis who is quick to lavish Kidd's playing ability with praise.

Click on the link below to hear Kenny Kidd before heading to Roxy's to hear him Live!