$50,000 Open Slot Tournament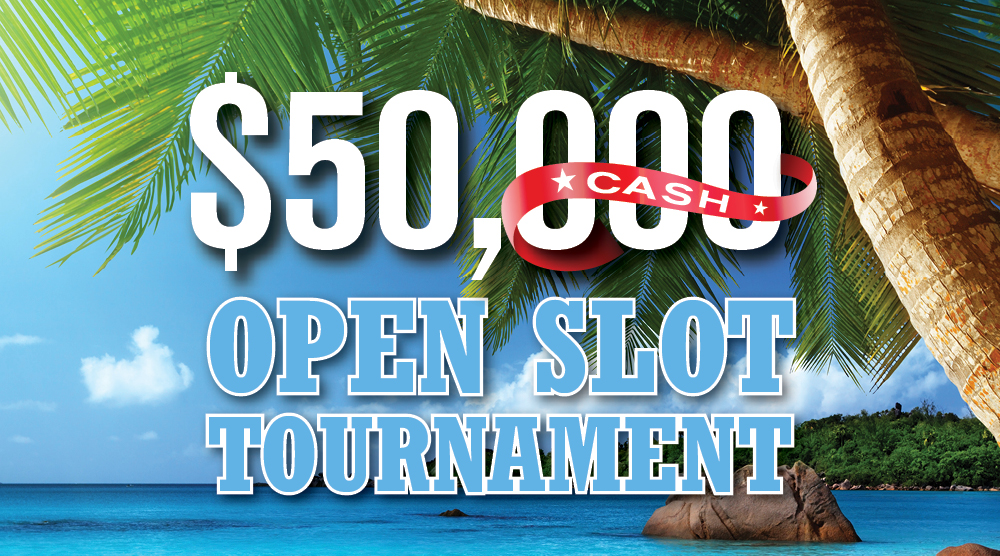 Date:
August 15 - 16, 2014
Location:
Cost:
$200 Buy In $100 Re Buy
Friday, August 15, 2014
3:00pm
Registration until 8pm
Saturday, August 16, 2014
3:00pm
2nd Round begins
It's time to play some slots for a first place prize of $25,000 CASH! Your buy in includes a two night hotel stay. And there's cash prizes through 100th place!
Friday, August 15, 2014
Registration 3:00pm - 8:00pm
First Round 9:00pm (1st round must be played Friday, August 15, 2014)
Space is limited so reserve today and get ready for two days of fun tournament action!
Reserve your space by calling 800-946-0711 mention code E814SLT